Welcome to City of Caney

City of Caney....A Great Place to Live!

In the City of Caney, we are defined less by boundaries on a map than by the sense of shared values our residents hold dear. Small town values, guided growth, preservation of historical, cultural, and natural heritage are just a few of the core principles that makes City of Caney a wonderful place to call home.
Featured News
You Can Now Order Reflective Address Signs
9/20/2023
The City of Caney passed an ordinance in 2022 regarding house numbers that states that all homes and buildings in Caney must be numbered, and numbers must be at least four inches in height, legible, and conspicuously displayed on the front of each house or building.

We are now taking orders for...
We are Hiring for 2 Full-Time Certified EMS/Dispatcher
9/20/2023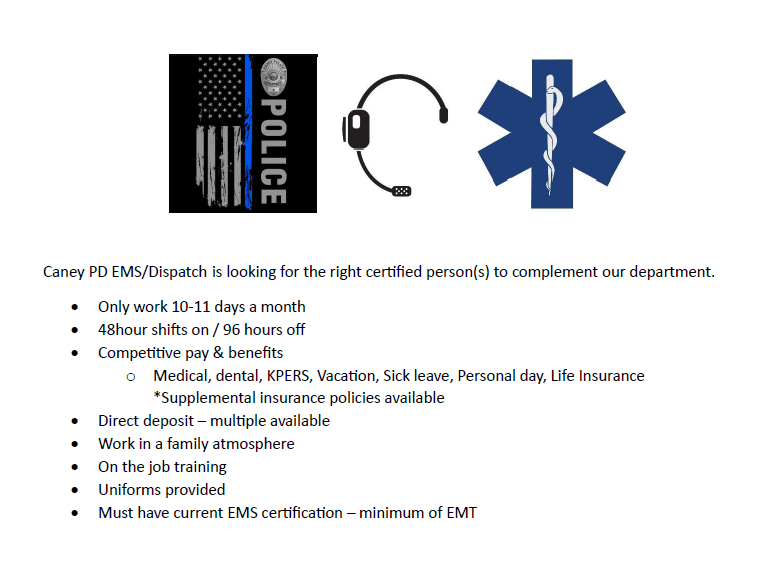 Street Closure: North State Street
8/30/2023
Due to a water leak, North State Street is closed between First and Taylor until further notice!